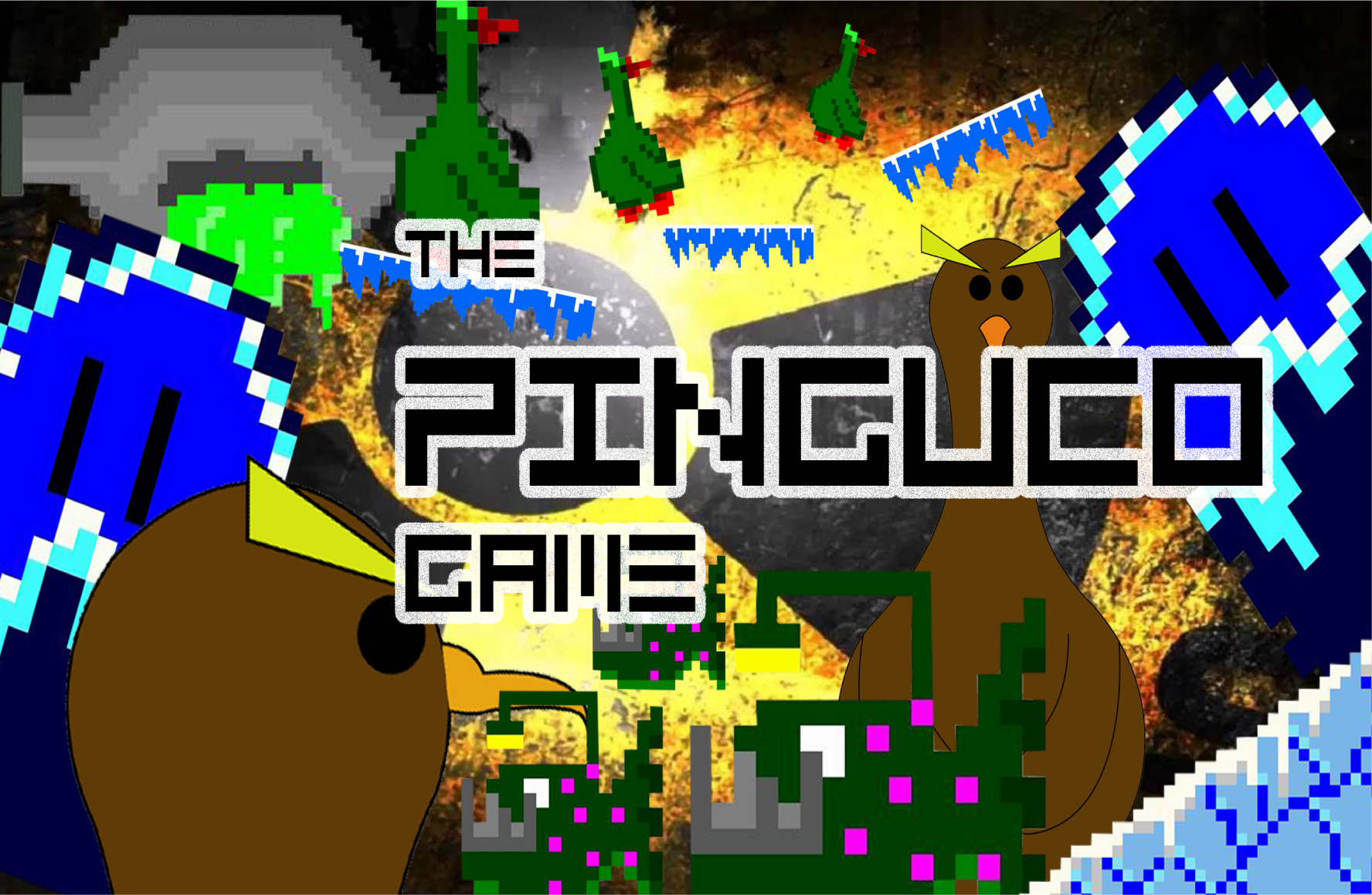 PINGUCO
A downloadable pinguco for Windows
PINGUCO GAME
My project consists of a game that came from an idea that had been working for some time, the game is a rather crazy story, the project will be done in gamemaker and will be a prequel to the game that I will get in 3d, the protagonist is pinguco, pinguco was born When a coconut, the smallest of all, fell to the ground, broke and began to pour water, being near the sea the coconut advanced to the water to fill again, when he saw that water was not good for him But it was too late, it was filled with water and sank with the chance that a shark migrating to the south pole passed and when he sees it confuses him with food and he eats it, the coconut unknowingly travels to the south pole in the stomach of the Shark on reaching the south pole the shark shudders to the coconut that upon being again the sea is filled by the crack that had by the fall mentioned before and begins to sink in the cold waters, while this happened a hungry penguin is thrown to the Water in search of something To be taken to the beak with the chance of finding the coconut and confusing it with an egg, the penguin picks it up with the beak and takes it to the surface there it incubates and gives it heat, the coconut was happy but suddenly began to feel Strange suddenly the crack of the fall began to grow larger and suddenly upon breaking up emerged the PINGUCO a mixture of coconut and penguin.
MEANING OF HISTORY
The story reflects the feelings and experiences that happen to humans, the coconut is the smallest or is the weakest person and falls, or is mistaken, but seeks the solution, water, shark is a metaphor That there are always people who want to hurt you even more than you can do yourself, and finally the penguin that incubates the coconut represents the love and people who are willing to help others des interested.
PROJECT DESCRIPTION
The game is platforms, has multiple levels and cinematic, multiple enemies, in this game you need to think and form a strategy to move forward in the maps, PINGUCO moves in an apocalyptic world dominated by contaminated beings and machines, you will learn to appreciate the Value of life, planet earth and the beings that inhabit it, in a hostile world where the PINGUCO will try to survive you must help him achieve his noble objectives.

A game that includes great designs of both enemies and maps, this game in 2D will be a pre-school of the game in 3D, includes multiple easter egss on the next title.
Purchase
In order to download this pinguco you must purchase it at or above the minimum price of 0.99€ EUR. You will get access to the following files:
The PINGUCO Game.exe
286 MB